Canine and Small Animal Rehabilitation and Referral Clinic
Stage1hydrotherapy is situated in a peaceful setting overlooking St Erth countryside yet less than two miles off of the A30.
The centre was established  in 2011 and is run by Taya Allison, a qualified canine and small animal hydrotherapist. In 2018 the team was joined by Gemma Whiston who qualified in 2019.
Our aim here at Stage1hydrotherapy, is to make our clients visits enjoyable, for both owner and pet, as well as improve the animals well-being and quality of life through the therapeutic benefits of gentle exercise in warm water.
At Stage1hydrotherapy we allow plenty of time for your pet to get used to their surroundings and we take great care in monitoring their progress.
Taya Allison
My name is Taya Allison and I have a level 3 ABC Nationally Accredited Award in Hydrotherapy for Small Animals. I have done all my hydrotherapy training at the world renowned Hawksmoor Hydrotherapy Training & Referral Centre in Nuneaton with Sue Hawkins.
Stage1hydrotherapy is a full member of the Canine Hydrotherapy Association and the centre is run to their strict quality standards. The CHA quality standards ensure member centres are professionally run, safe and that clients receive the best possible treatment for their animals.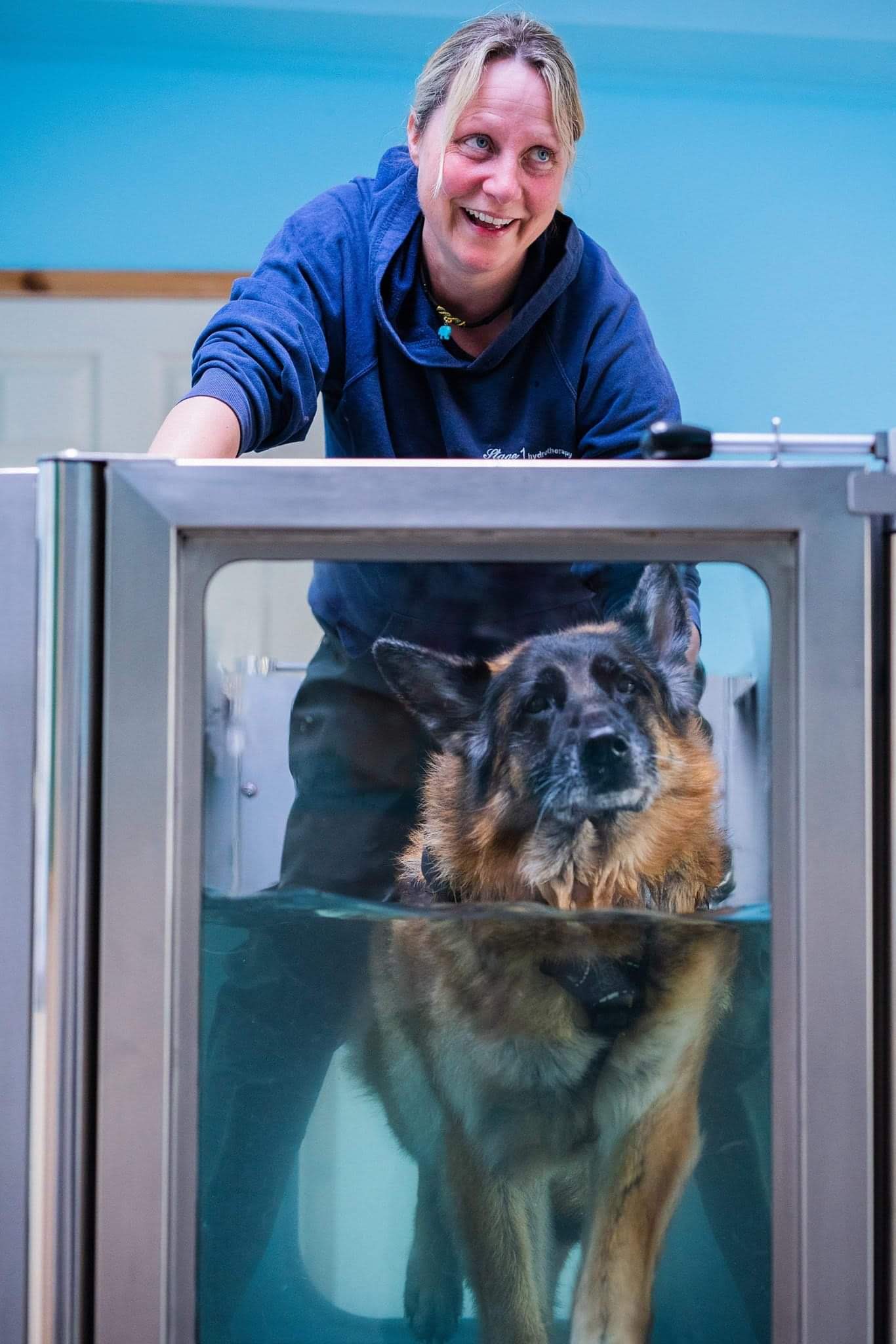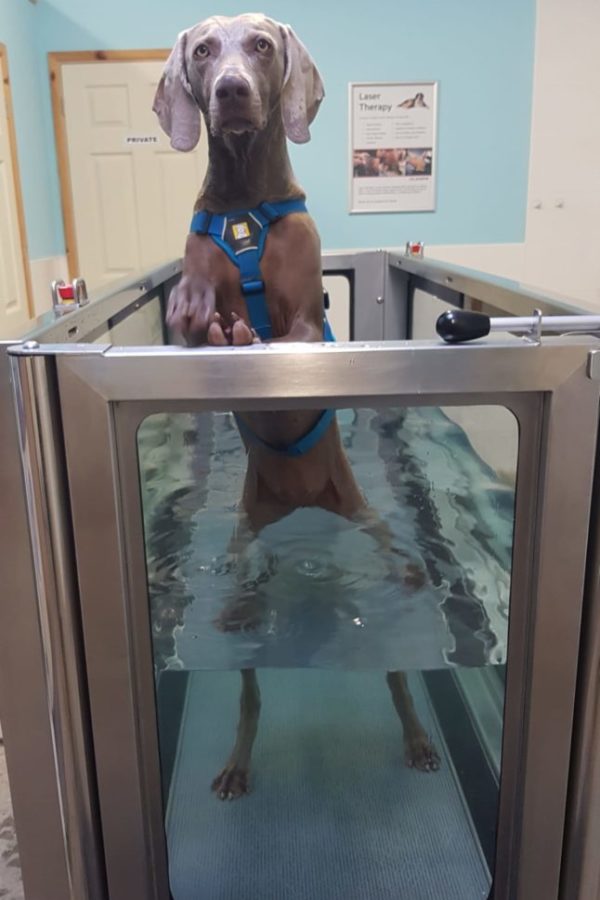 Experience
Introduction to Hydrotherapy
Pool Water Management   
First Aid in Animal Care
Anatomy & Physiology for Hydrotherapy
Clinical Conditions Associated with Hydrotherapy
Understanding Canine Elbow and Hip Dysplasia for Hydrotherapists and
Understanding Canine Cruciate and Patella Ligament Disease for Hydrotherapists.
I am currently studying for my Level 3 Diploma in Small Animal Hydrotherapy and a Diploma in Pet Psychology.
 I have a Level 3 Qualification Credit in Advanced Nutrition for Dogs and Cats
As well as owning and running Stage1hydrotherapy I have been showing and breeding Weimaraners since 1993. I have also owned and bred Dobermanns
Gemma Whiston
I've had different breeds of dogs all my life though the staffordshire bull terrier, and bulldog breeds in general, definitely have a special place in my heart. They're incredibly loyal but love everybody (including other dogs if they're brought up correctly)
Although I've never competed with my dogs I have owned and competed horses all my life and have a keen eye for correctness of form and gait. I have been able to transfer this knowledge and skill to the treatment and rehabilitation of the canine.
Taya and I have been friends for 10 years. In 2016 I started taking my staffordshire bull terrier, Jazz, to Taya and that's when I took a real interest in hydrotherapy. The therapy definitely inproved and prolonged Jazz's life until October 2018, when I had to make the hard decision to let her go.
So when I was made redundant from my previous job as an administrator I was fortunate enough to spend 3 months working voluntarily alongside Taya and joined properly in the Autumn of 2018. I haven't looked back since.
I have a special interest in the elderly dog and making their twilight years more comfortable and pain free. I am continually impressed and pleased at the change from a dog that struggles to get around it's daily 20 minute walk to one that is comfortable and interested in it's surroundings and life again. The most common sentence I hear from owners now is "It's like I've got my puppy back!".
Hearing that never fails to make my day!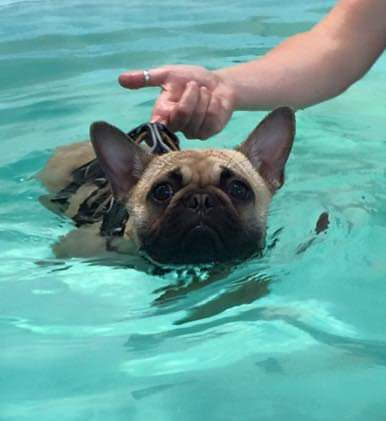 We are members of the following organisations
The Canine Hydrotherapy Association
British Veterinary Nurse Association
The Dogs Trust
The Weimaraner Association
The Weimaraner Club of Great Britain and
The North of England Weimaraner Society
Canine Health Concern
and The Canine Alliance.
Taya is also an approved judge for :
The Weimaraner Association,
The Weimaraner Club of Great Britain,
The North of England Weimaraner Society and
The Weimaraner Club of Scotland.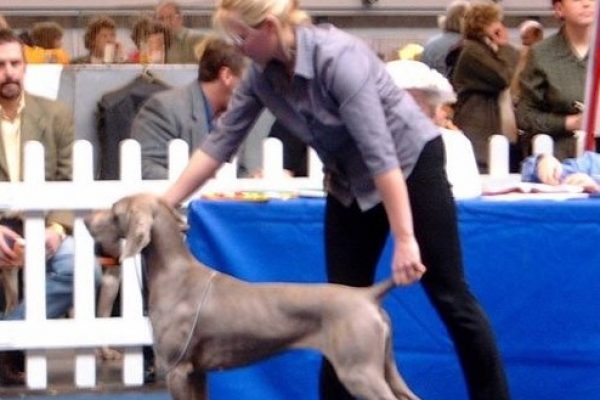 Private Hire Exercise Field