Canine and Small Animal Rehabilitation Referral Clinic
Physiotherapy is a holistic approach to treatment, based on scientific research.
Physiotherapy, either in conjunction with hydrotherapy, or as a standalone treatment, aims to enhance recovery from injury or surgery, improve performance, improve quality of life and provide maintenance for degenerative diseases and neurological disorders.
Veterinary Physiotherapy aims to promote musculoskeletal health in all species. Using anatomy and research-based knowledge to be applied to the manual techniques in order to enhance the body's natural healing processes, and mobilise tissues. Many specific musculoskeletal and neurological conditions benefit from physiotherapy working alongside vets for optimum recovery and better quality of life, this can be for domestic pets as well as performance animals. In an addition to manual therapies there is a large selection of electrotherapies suited for each tissue type, as well as specific rehabilitation programmes.
Physiotherapy works with manual/electrotherapies to reduce pain, mobilise joints, improve muscular strength and muscle condition. As well as treatment for specific conditions and injuries, to rehabilitate and speed up recovery time. 
Treatments include;
Massage 
Electrotherapy 
Joint Mobilisations 
Therapeutic Stretching 
Myofascial Release
Compression Therapy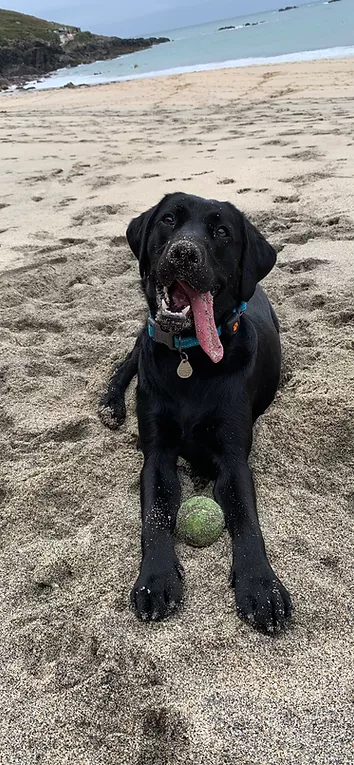 Jodie Richards
First Class BSc (Hons) Veterinary Physiotherapy,
Jodie is a level 6 qualified Veterinary Physiotherapist and member of NAVP (National Association of Veterinary Physiotherapists) who completed her BSc (Hons) degree with a First-Class Honours in 2021.
Jodie has spent her entire life living on her family-run livery yard and boarding kennels. She has extensive experience with both horses and dogs in a professional and competitive setting, as well as owning her own pets. 
Jodie runs weekly clinics at Stage1hydrotherapy so we we can optimise treatment plans all under one roof.
Call Nikki to book an appointment
01736 751799
Our office hours are
Monday: 09:00 – 12:30
Tuesday: 09:00 – 12:30
Wednesday: 09:00 – 12:00
Thursday: 09:00 – 12:00
Friday: 09:00 – 12:00